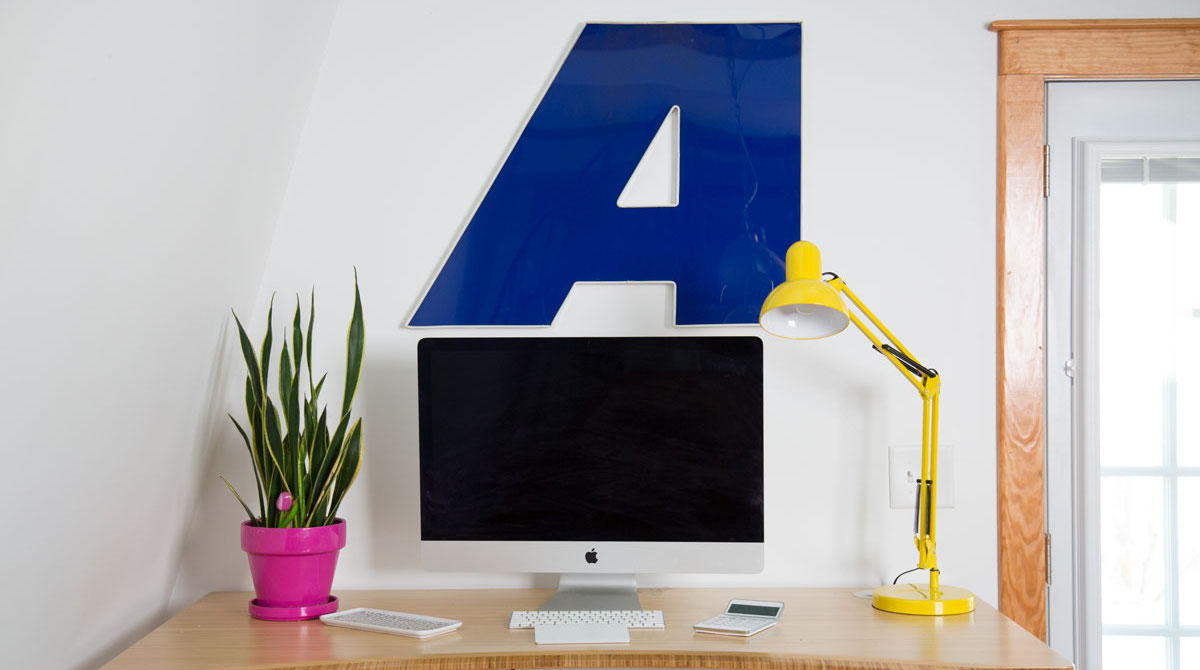 1. Phone consultation
After getting in contact with me (usually by email), we'll schedule a phone consultation to get things started. This will be an opportunity to discuss your goals, budget and timeline. During the phone call, I can't provide an exact quote for the project, but I am willing to provide a ballpark estimate. During the phone call, I'll assess how much work is ahead for the website project, and if we'll need to outsource any additional services (such as logo design, copywriting or photography). The purpose of this initial phone conversation is to get to know each other and get a scope for the project.
2. Proposal & then contract
After our phone consultation, I'll put together a proposal for the project. The proposal will include the pricing, timeline, services included, services not included and costs not included.
Most proposals include a flat rate for pricing, that will be divided into three deposits.
40% when contract signed
30% when mockup designs are approved
30% when site launches
Some projects may require hourly pricing. These are usually for smaller projects that do not include custom theme development, or for projects that do not have a clear scope at the beginning.
You will review the proposal and have the chance to ask any questions or voice any concerns.
If you agree to the proposal, then I will put together a contract for us to sign. The contract is a basic independent contractor agreement that protects me and protects you when we start working together. The contract will also include a detailed scope of work. The scope of work will describe the work expected for the quote provided. It will also provide a quote for new requests that fall outside the scope of work. So, if you have a new idea for the website halfway through the project, that's great! I love new ideas, but it may billed at an additional hourly rate.
You'll have the chance to review the contract and ask any questions. Once we have agreed on the terms, we'll both sign the contract. That's when the work begins!
3. Design
All my website projects start with design. I won't start building a website until I know exactly how it will look and function. To determine the design of the website, I'll start with your business' existing branding (logo, color scheme, photography, etc.) and then research other websites in your industry.
The design for your website will complement the brand and soul of your business and it will be appropriate for your industry. I create custom designs for each business I work with, so your website will be fine tuned to get leads and grow your business.
When designing the website, I create mockups for each page of the website; this will include the homepage, about page, contact page, etc. I also include mockups for important interactions on the website, such as menu dropdowns, newsletter pop-ups and contact forms. These mockups will provide an exact blueprint for how the website will appear and function.
When I've completed the website design mockups, I'll share them with you and I will provide in-depth notes for clarification. You will review the mockups and then share your feedback and edits.
This is an important time to be critical and really think about what you want for your website going forward. The website design mockups can be easily tweaked and adjusted to your needs, but it will be more time consuming to make adjustments once I start development on the website.
I'll provide additional drafts on the mockups until you are completely satisfied. Once the mockups are approved, I'll send my second invoice and then get started on the website development!
4. Development
When I start building your website, I'll do it on a private dev server so your site has no downtime during development.
During development, I'll get a CMS installed (Wordpress, Drupal or Shopify) and then I will build a custom theme that will integrate with the CMS.
I build websites to be easily updated for those with little to no technical knowledge. This requires more complex programming on my end, but it's worth it because I want my clients to be able to access and update their websites.
I'll also make sure that the website is accessible, secure and loads fast. I require that all of my clients' websites have SSL certificates — this provides necessary encryption for your website (and also helps with SEO).
When building the website, I'll make the website responsive for all devices: desktop, laptop, tablet and mobile. I'll also make sure it is cross-browser friendly, which means it will load correctly on Chrome, Safari, Firefox, IE Edge and Internet Explorer.
The bone's of your website will be SEO-friendly (i.e. it will show up in Google search results) through proper structure, meta information and use of keywords. However, I am not an SEO expert and do not provide in-depth SEO services. If you desire additional SEO services, I can get you in contact with someone in my network.
If your website has an online shop, I'll get your online shop started with functioning payment methods, tax methods and shipping methods.
When I've completed the development of your website, it will be pixel perfect to the designs you approved, but also function incredibly on every device and browser.
5. Website audit and launch
When I have completed development of your website, I will provide you with access to the private dev server. You will have a chance to review the website, and make sure it looks and functions to your specifications.
This is also when all the content will be due for your site. I can build a dev site with placeholder content, but all appropriate content must be added before site launch. I do not personally provide copywriting or photography as a service, so either the client provides the content or we contract professionals to provide these services. I am glad to connect you with independent professionals in my network for additional services that may be necessary for site launch.
Once all the content has been added and the final site has been approved, the site will be ready for launch! I'll facilitate the site launch for you.
6. Post-Launch
Shortly after the site has launched, I will provide you with documentation on how to edit and update your website. Most of my clients want to be responsible for managing their websites, so I provide very detailed instructions.
However, if you still have questions on how to update your website after reviewing the documentation, I will be glad to assist you. If, down the line, you have a request that is outside your technical scope, I will be available to help you. I typically charge hourly for these smaller services.
Some clients require ongoing technical assistance, and I do provide retainer services. A separate proposal and contract will be required to establish a retainer agreement.
After the website launches, I don't want you to disappear — let's keep in touch!
I'll add you to my newsletter (you can opt out anytime), so you can stay up to date. I frequently offer new services for clients because technology is always changing and evolving. I keep up to date on best practices for page performance, SEO, accessibility and browser/device support. If I think an improvement would be helpful for my clients, I'll offer it in my newsletter!