The UGA Research website was a big, collaborative effort on behalf of myself and the UGA Research Office of Communications. For decades, UGA Research has been a quarterly magazine that provided the latest in UGA research, discovery and innovation. In 2019, the UGA Research Office of Communications decided to end the printing of UGA Research and move the entire publication online at research.uga.edu/news.
This transformational decision came about because they wanted UGA Research to provide the latest research news in all formats – longform features, short articles, interactive photo galleries and video.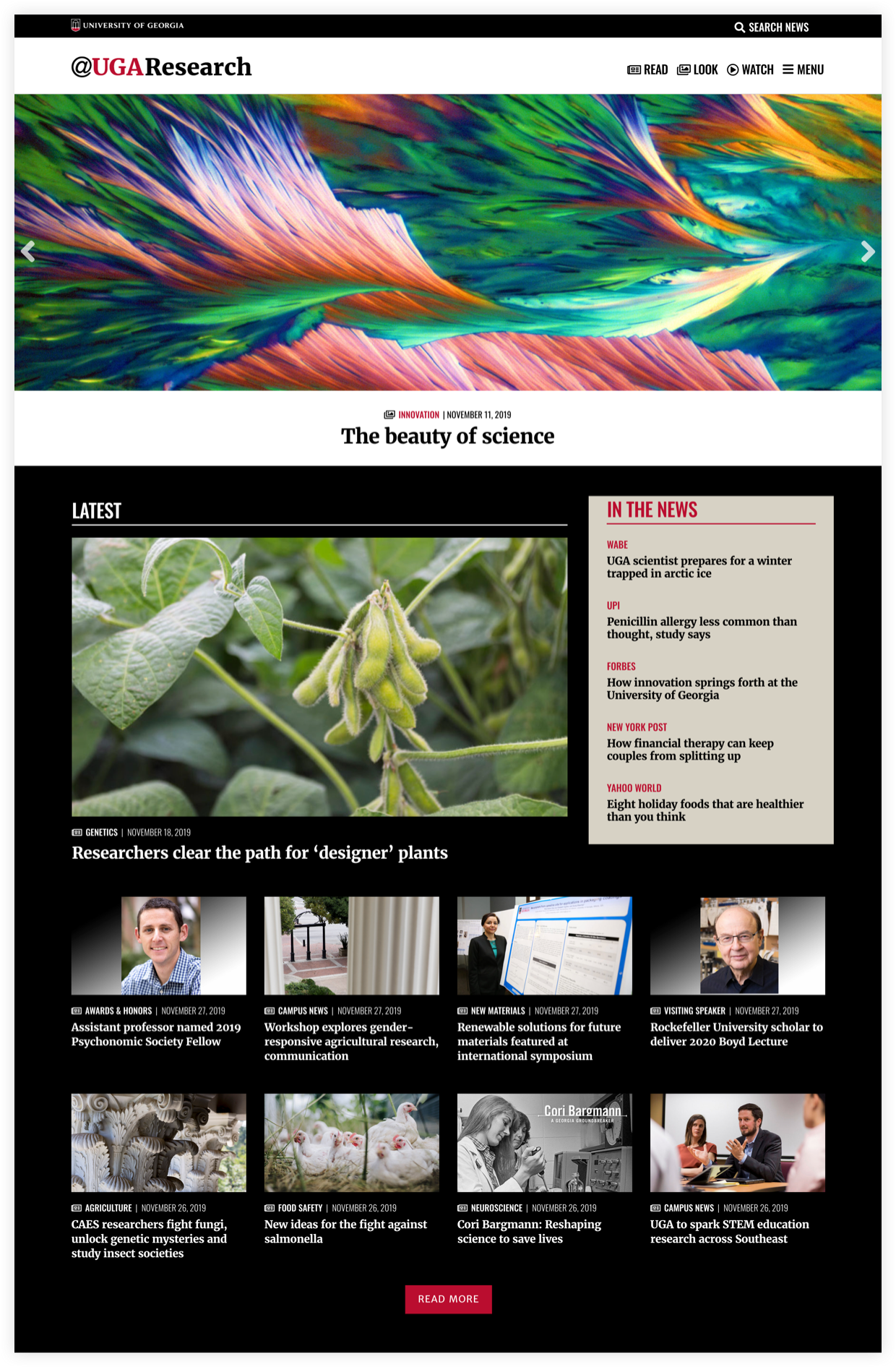 Homepage
The homepage for UGA Research features the latest in UGA research news through a slideshow of featured stories, featured categories, most popular stories, and featured videos and photo galleries.
When building the homepage, I made sure that every element of the homepage could be updated and re-arranged by the UGA Research staff. A publication website needs to be flexible, and I provided that opportunity through custom Wordpress development.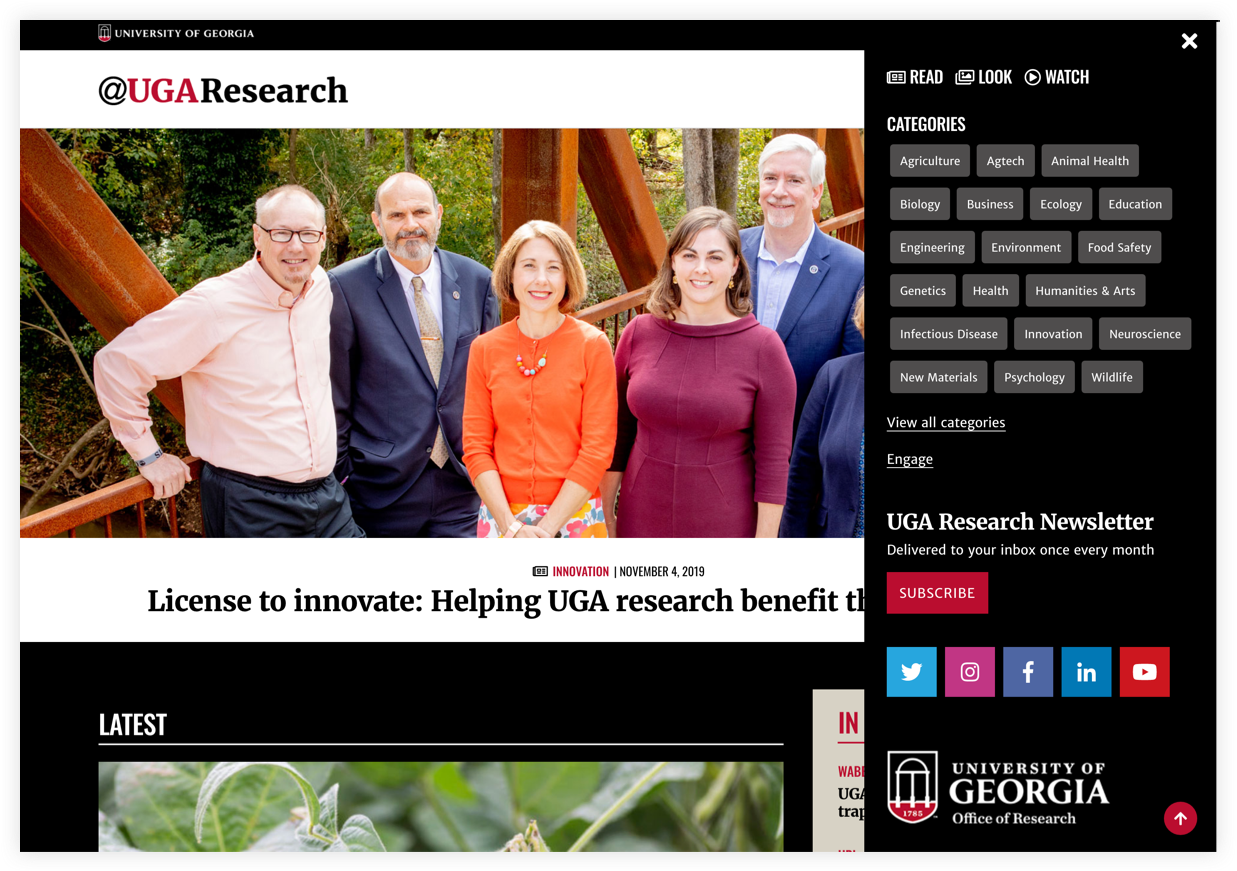 I created a custom side menu that opens when you click the hamburger menu icon. The side menu features custom widgets that can be updated easily by UGA Research staff. We decided to include an expanded side menu to keep the primary menu simple and uncluttered. The side menu includes featured categories, social media and newsletter sign up link.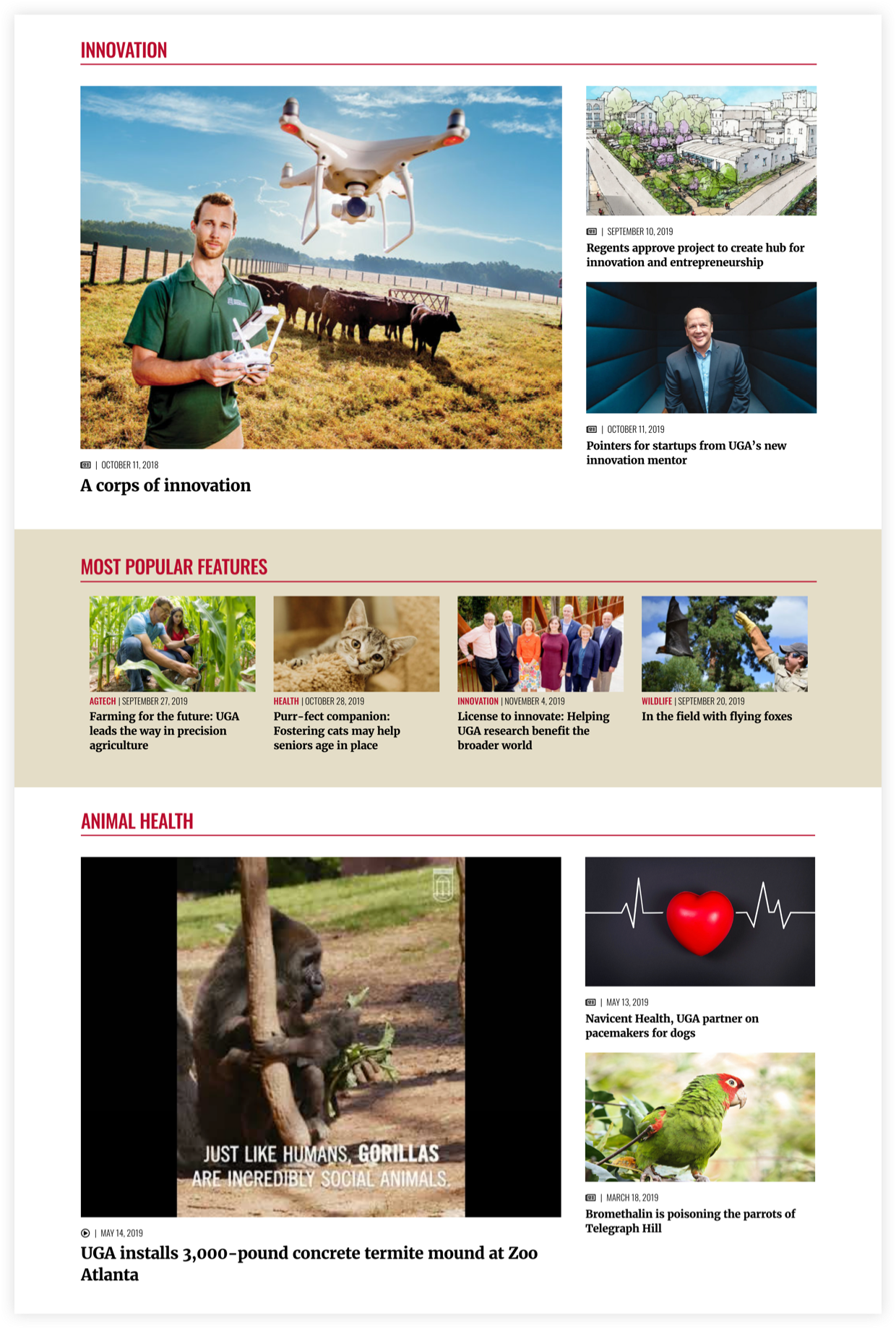 The UGA Research publication provides in-depth news on a variety of research topics. On the homepage, there are a few category spotlights – such as Innovation and Animal Health. The homepage also features a "Most Popular Features" section.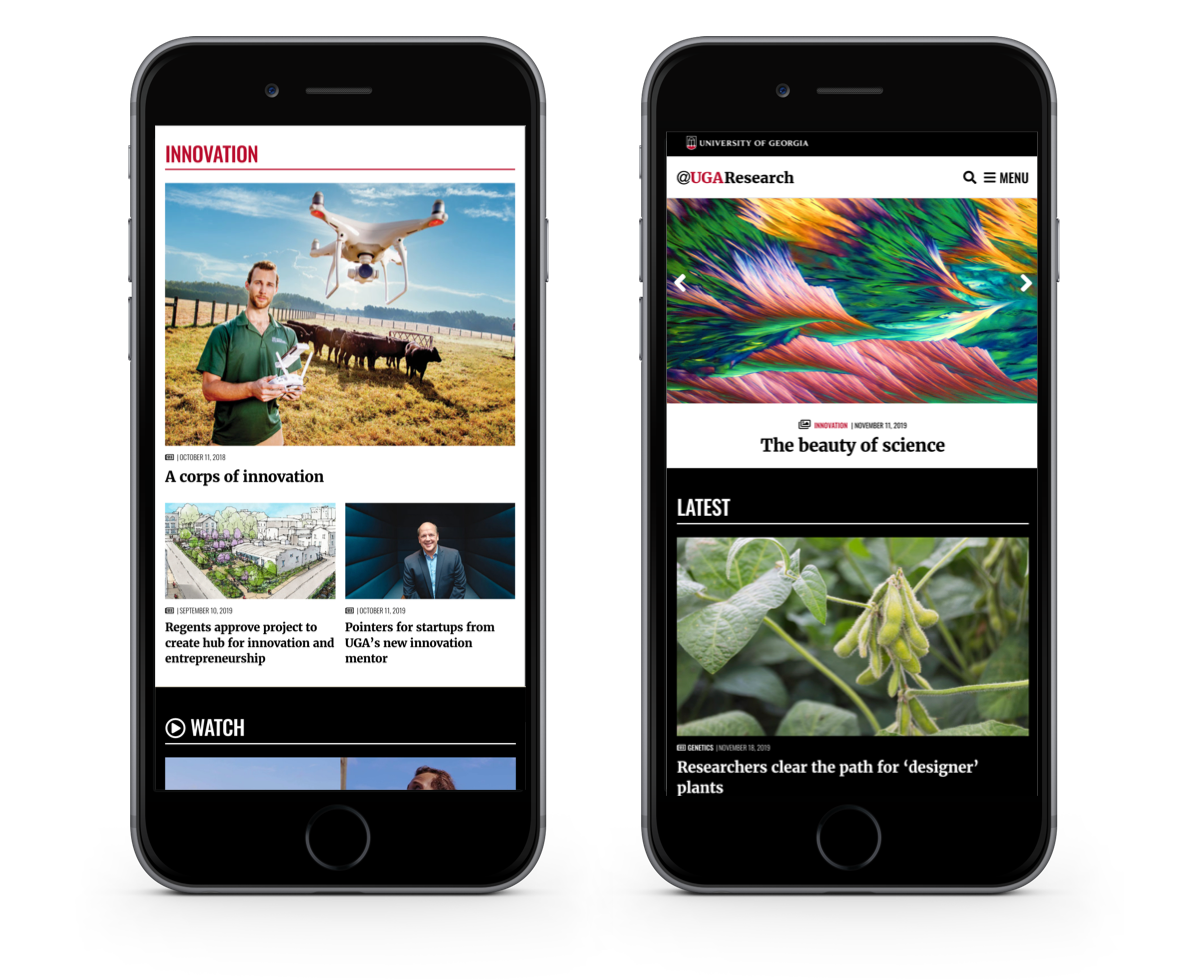 Read
UGA Research is split into three mediums – Read, Look and Watch. The "Read" medium includes UGA Research's longform features and articles.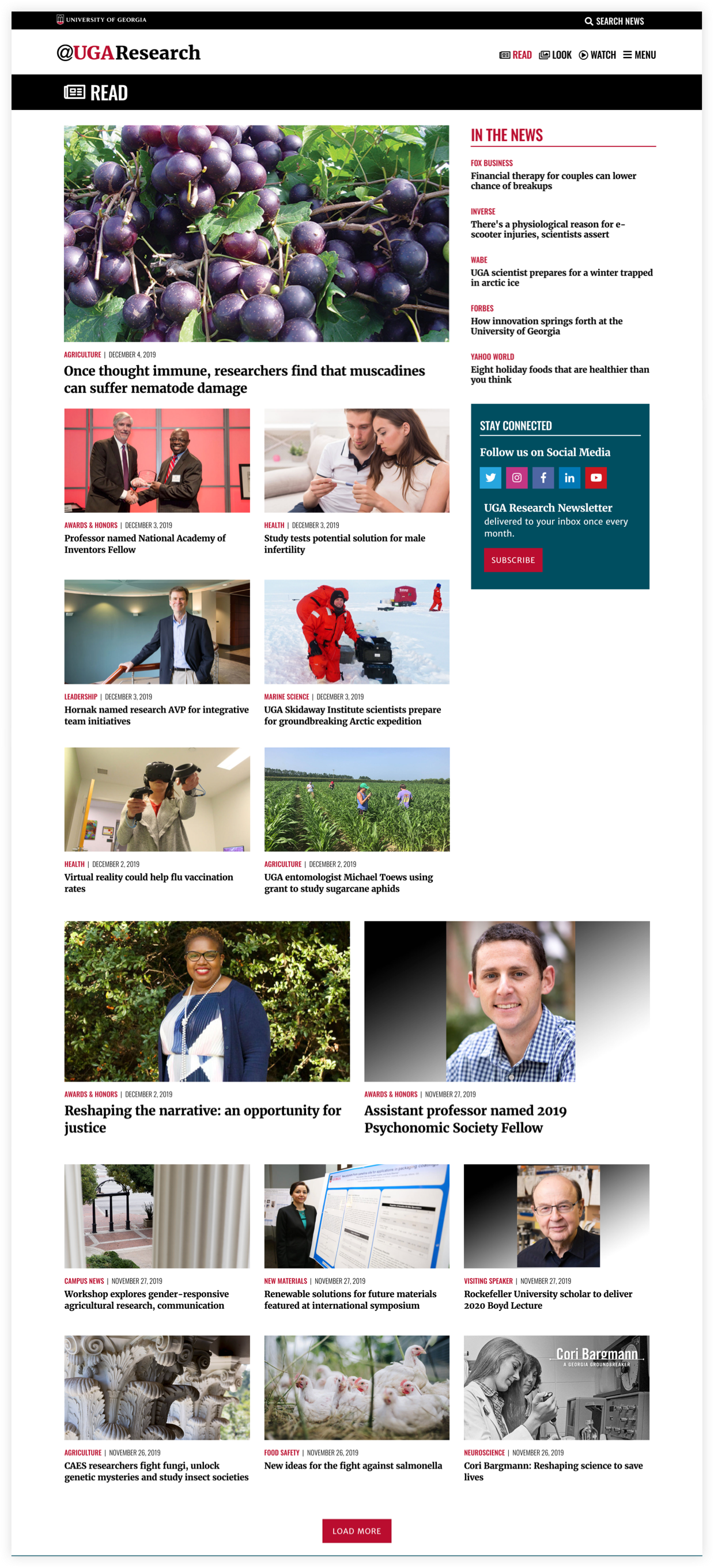 The main READ page features the latest "Read" articles in a unique layout. The "load more" button loads more "Read" articles via ajax.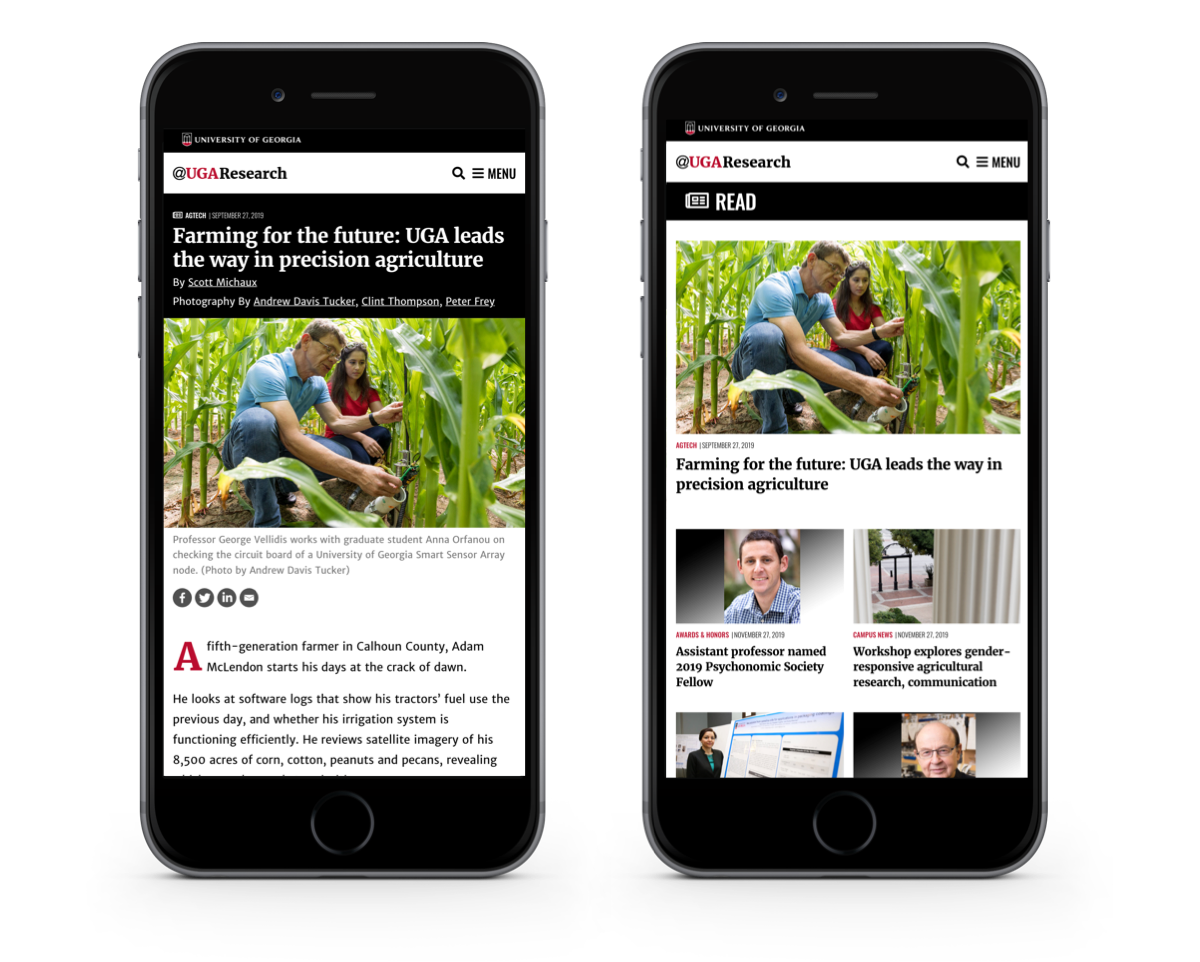 Most of UGA Research's posts are short articles that highlight a specific researcher or group of researchers. These shorter articles are frequently added to the UGA Research website.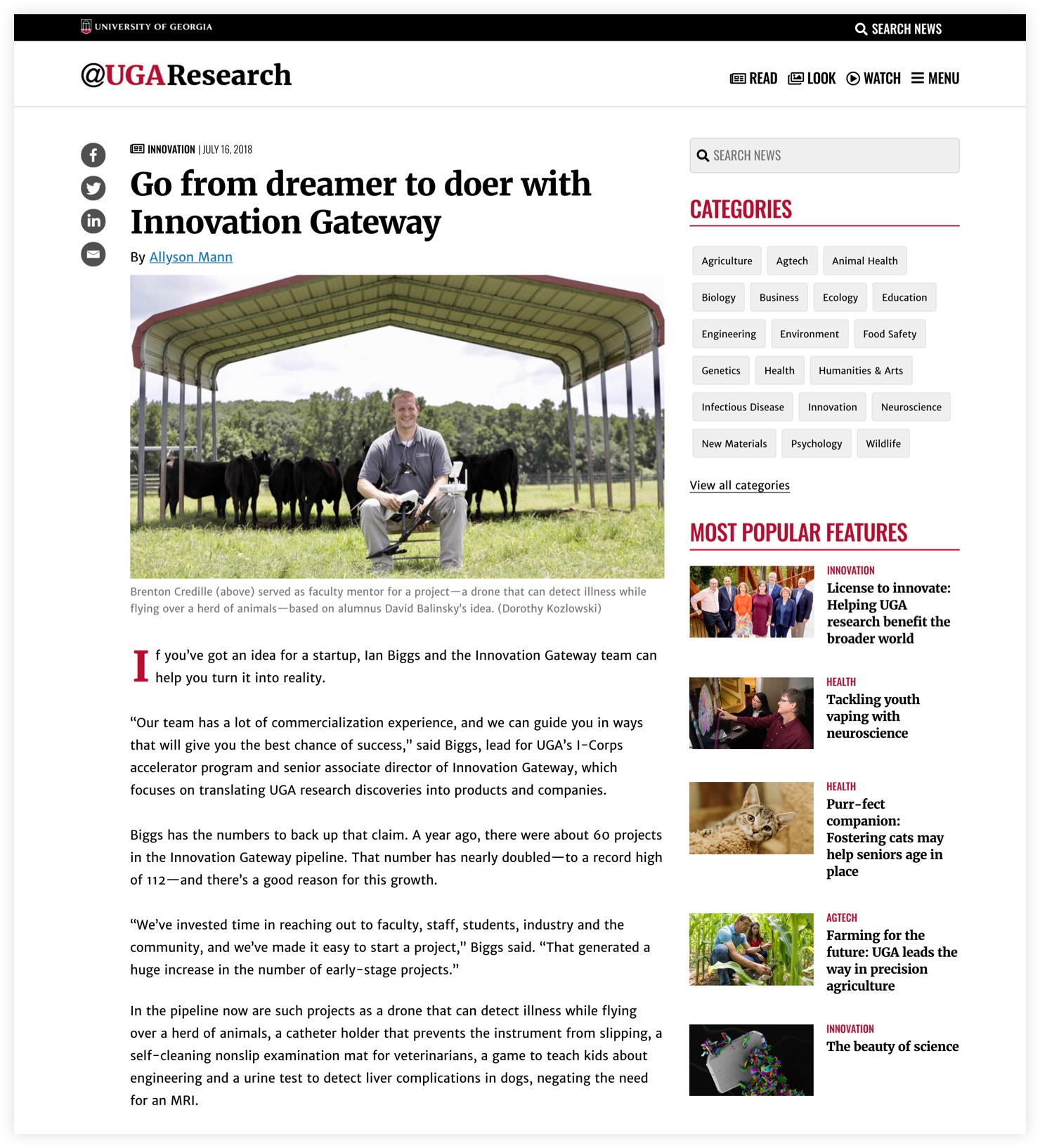 UGA Research also publishes feature stories that highlight innovative research taking place at UGA through a longform, multimedia story.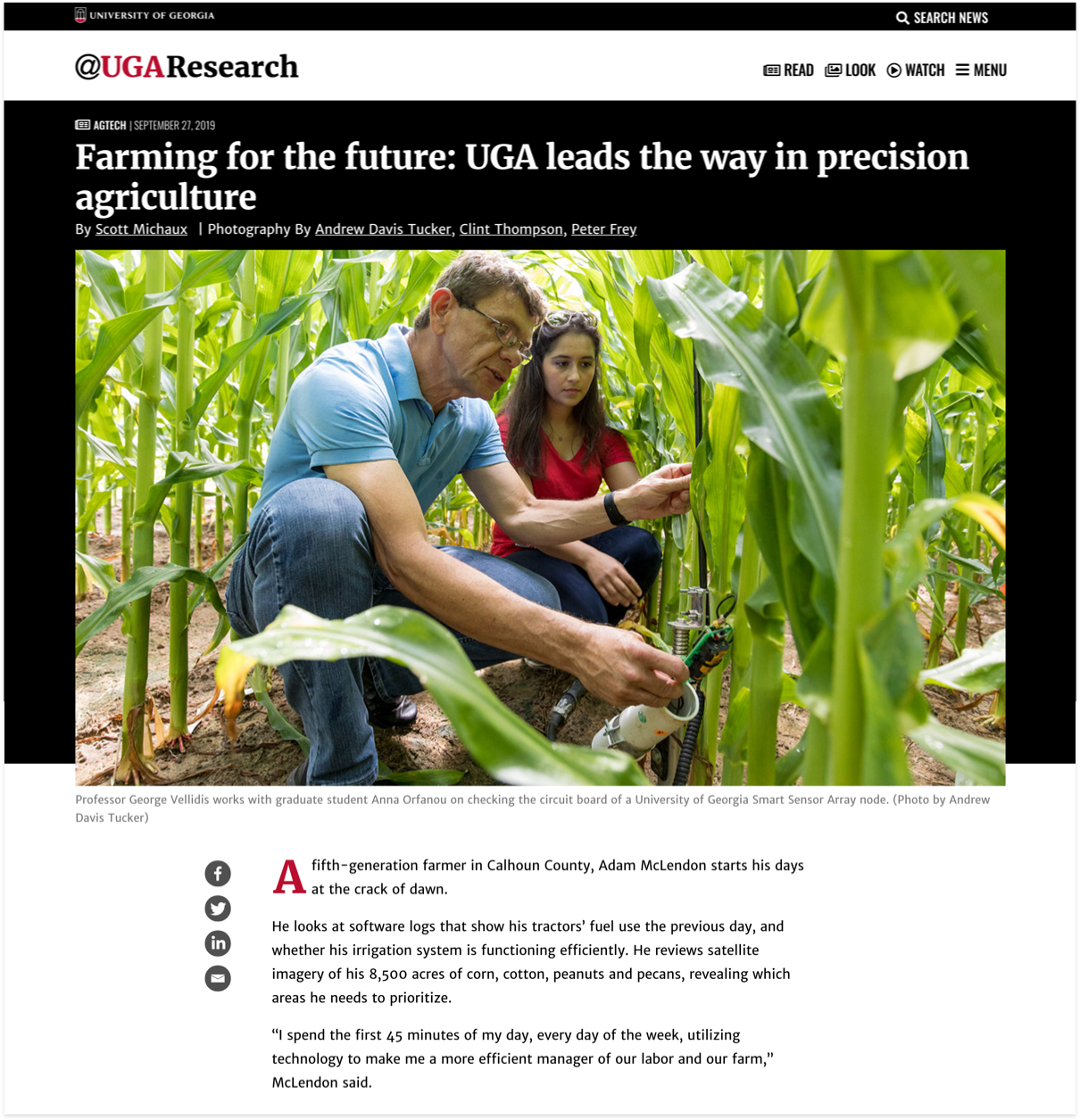 The UGA Research feature stories have visual impacts through large images, breakout quotes and image slideshows.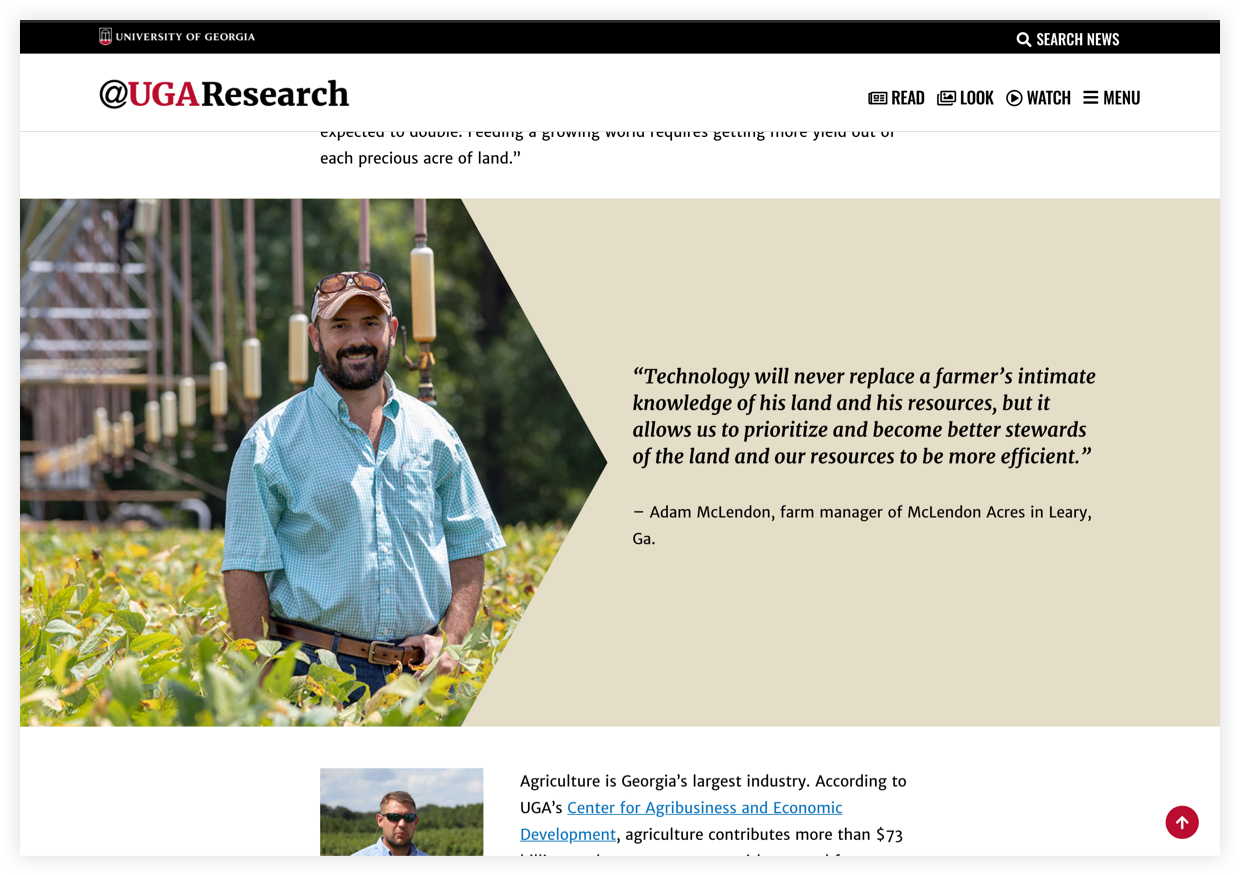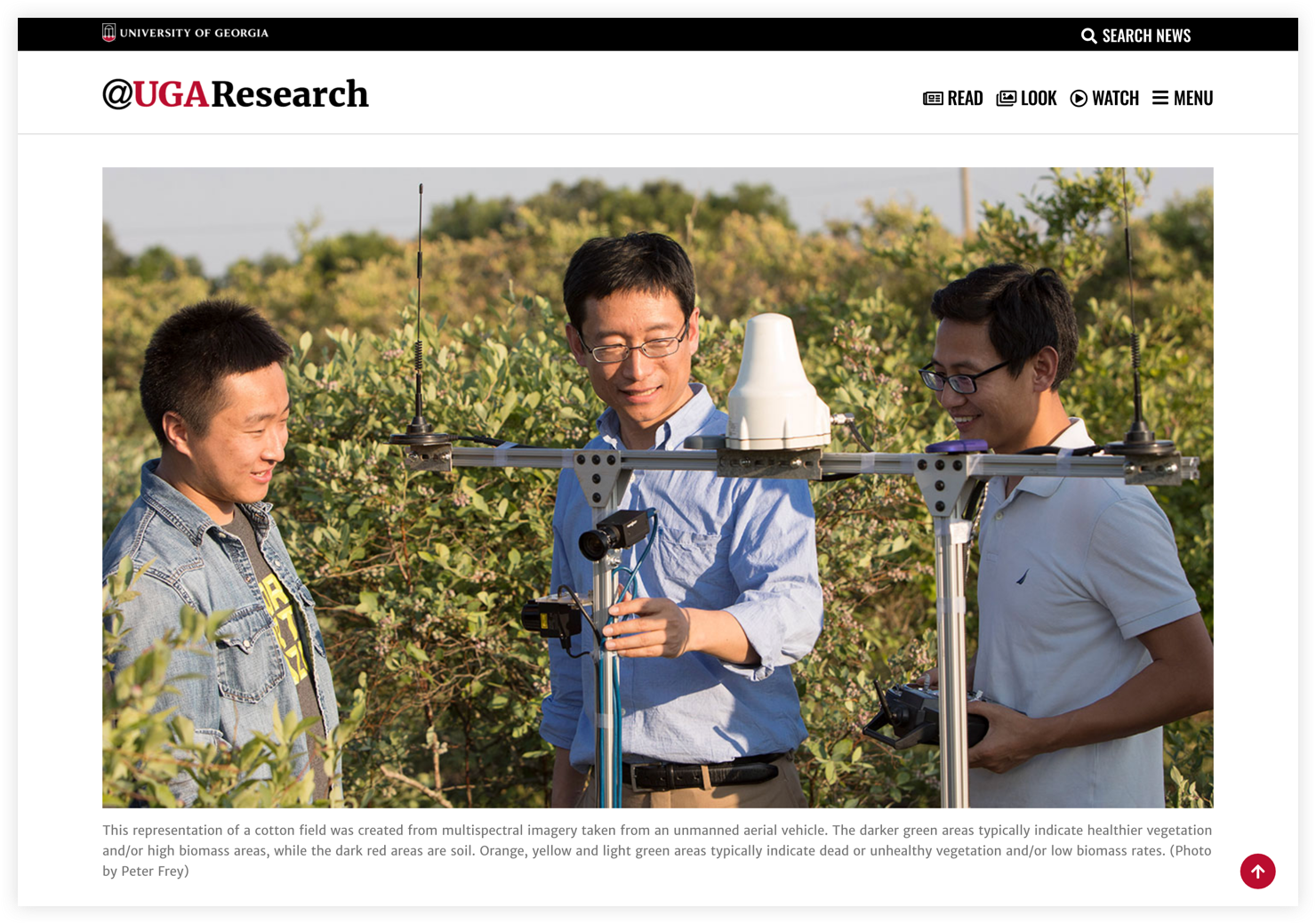 Look
The LOOK medium highlights stories that are interactive photo galleries.The main LOOK page includes a featured "Look" post and latest "Look" posts.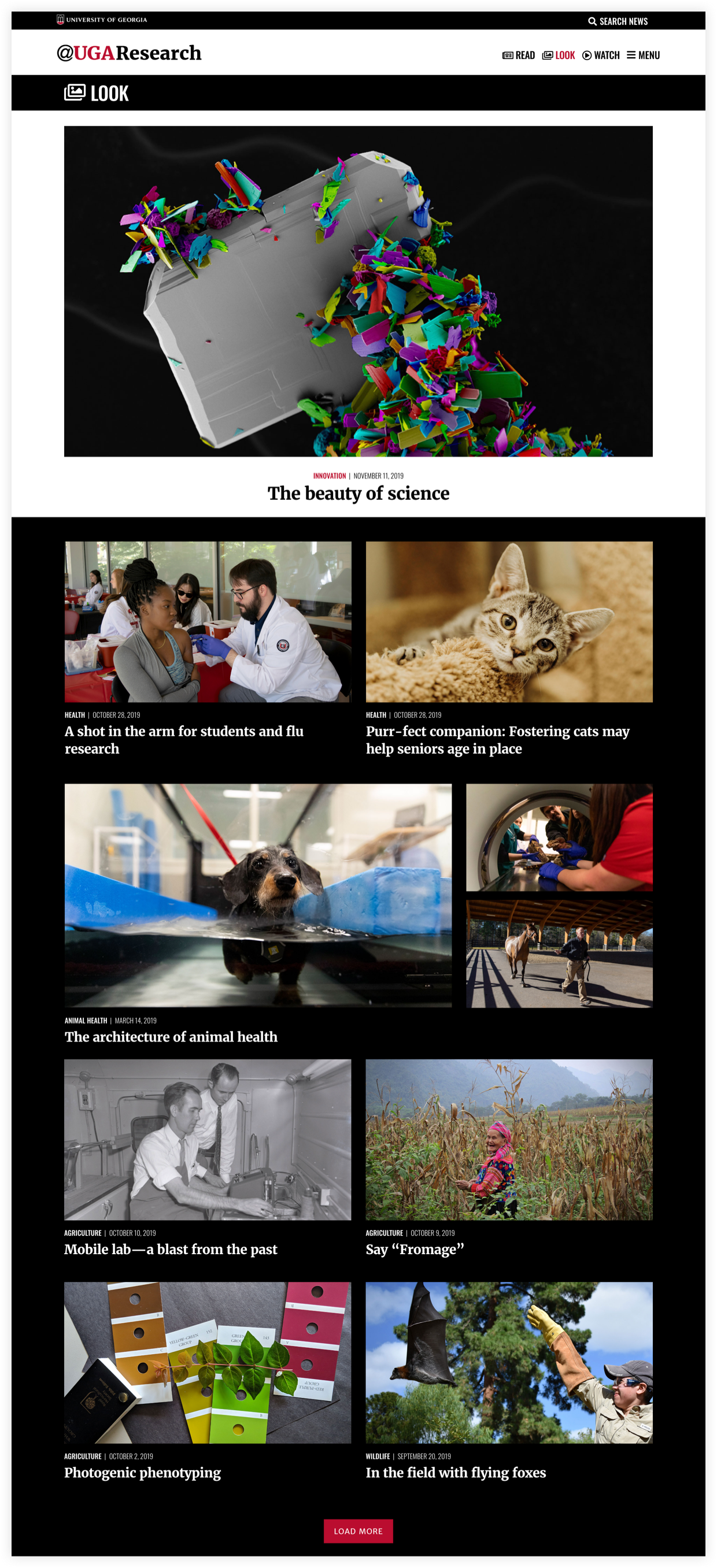 The individual LOOK post template includes a slideshow that opens in a full screen light box. This allows the full high-resolution images to be studied and enjoyed by site visitors.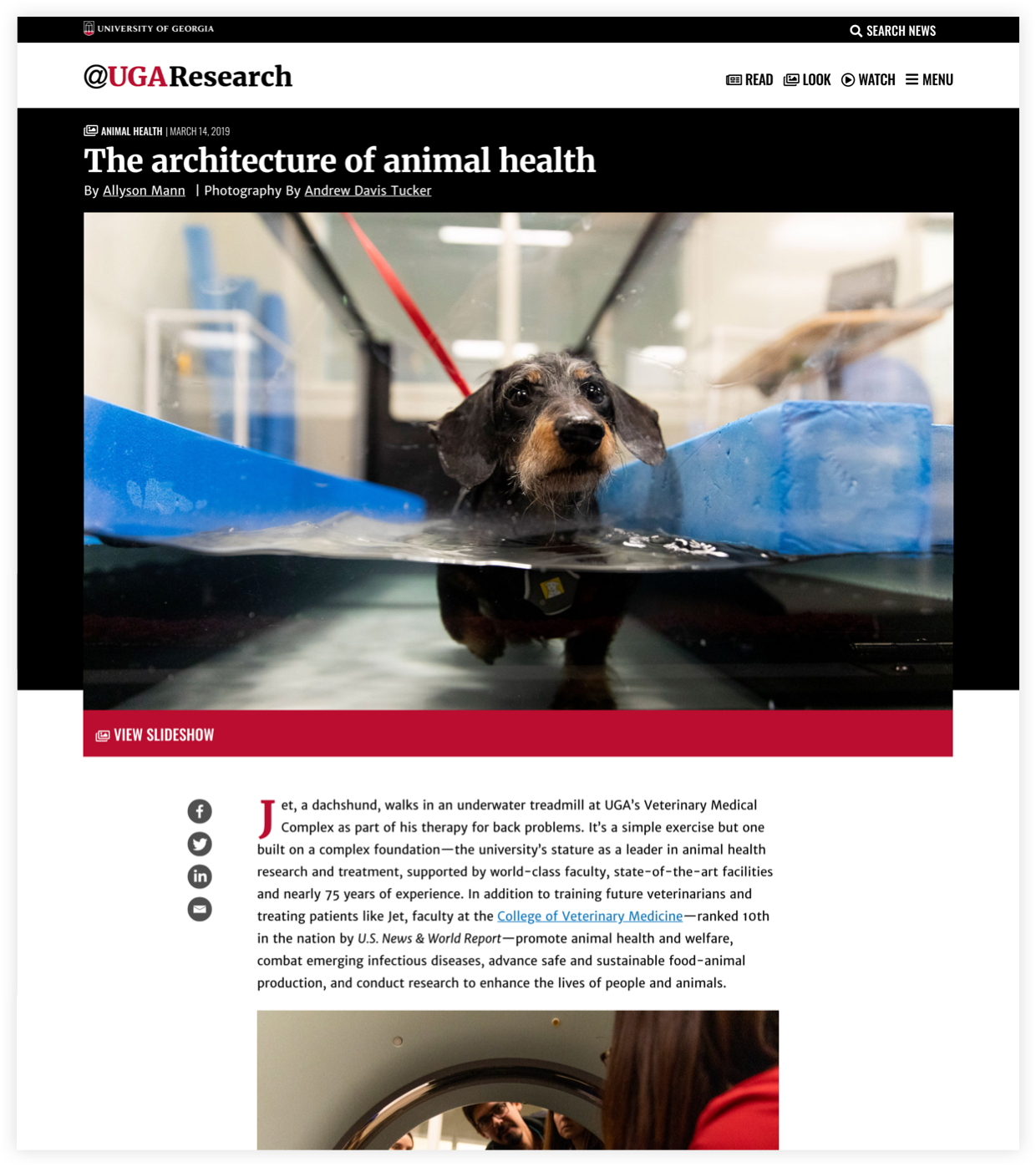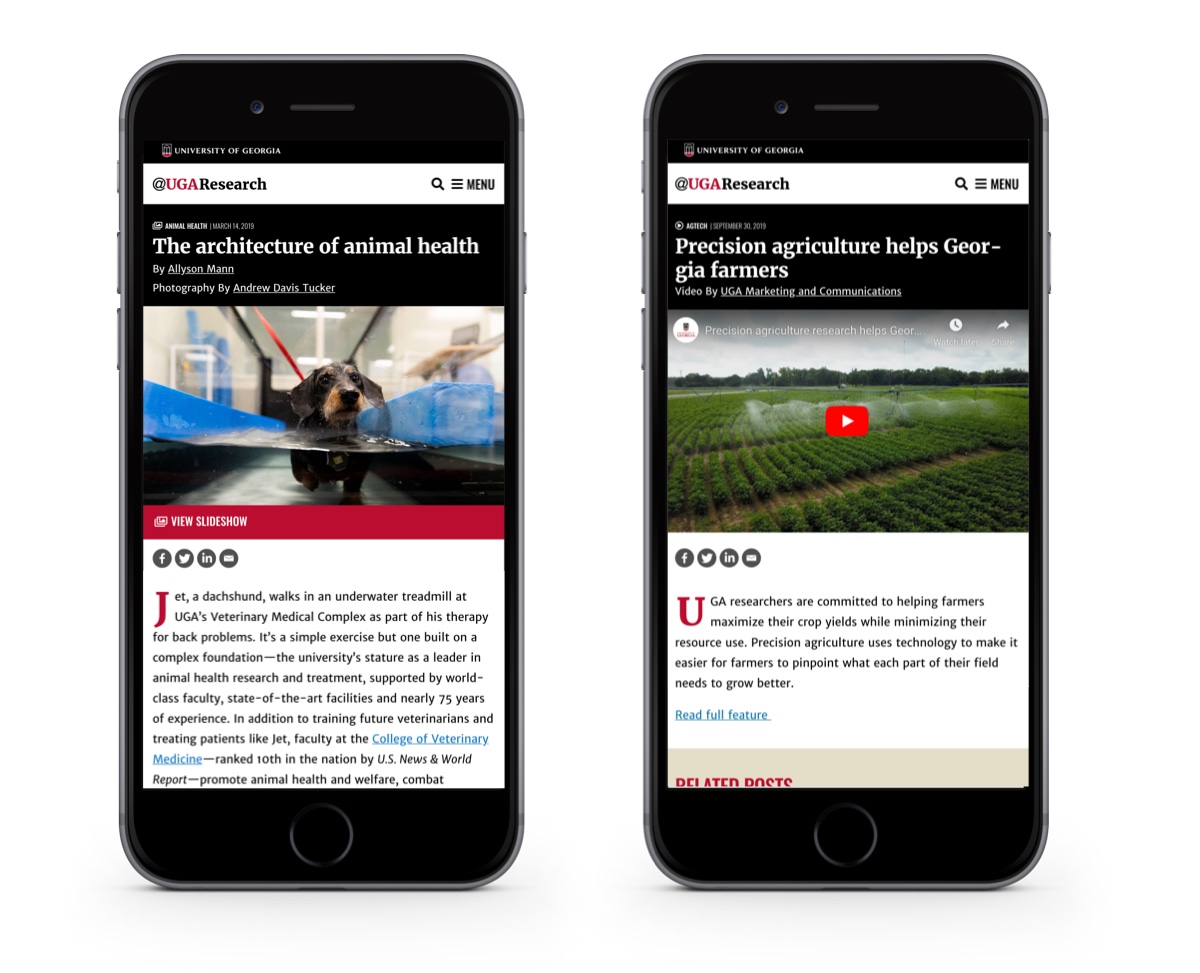 Watch
The WATCH medium features videos that capture the incredible research taking place at UGA.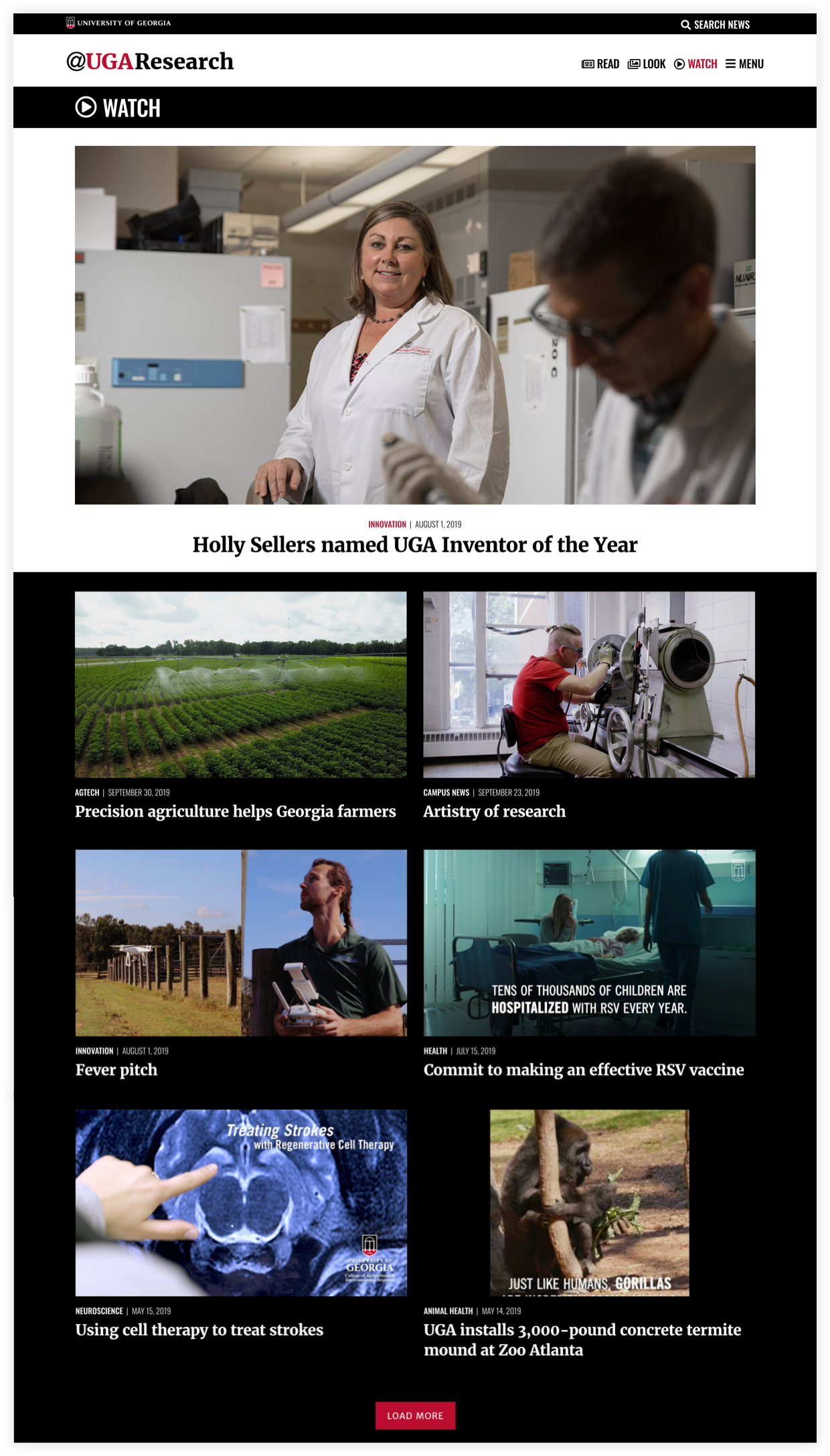 The individual WATCH post template allows site visitors to watch the video directly through a YouTube embed.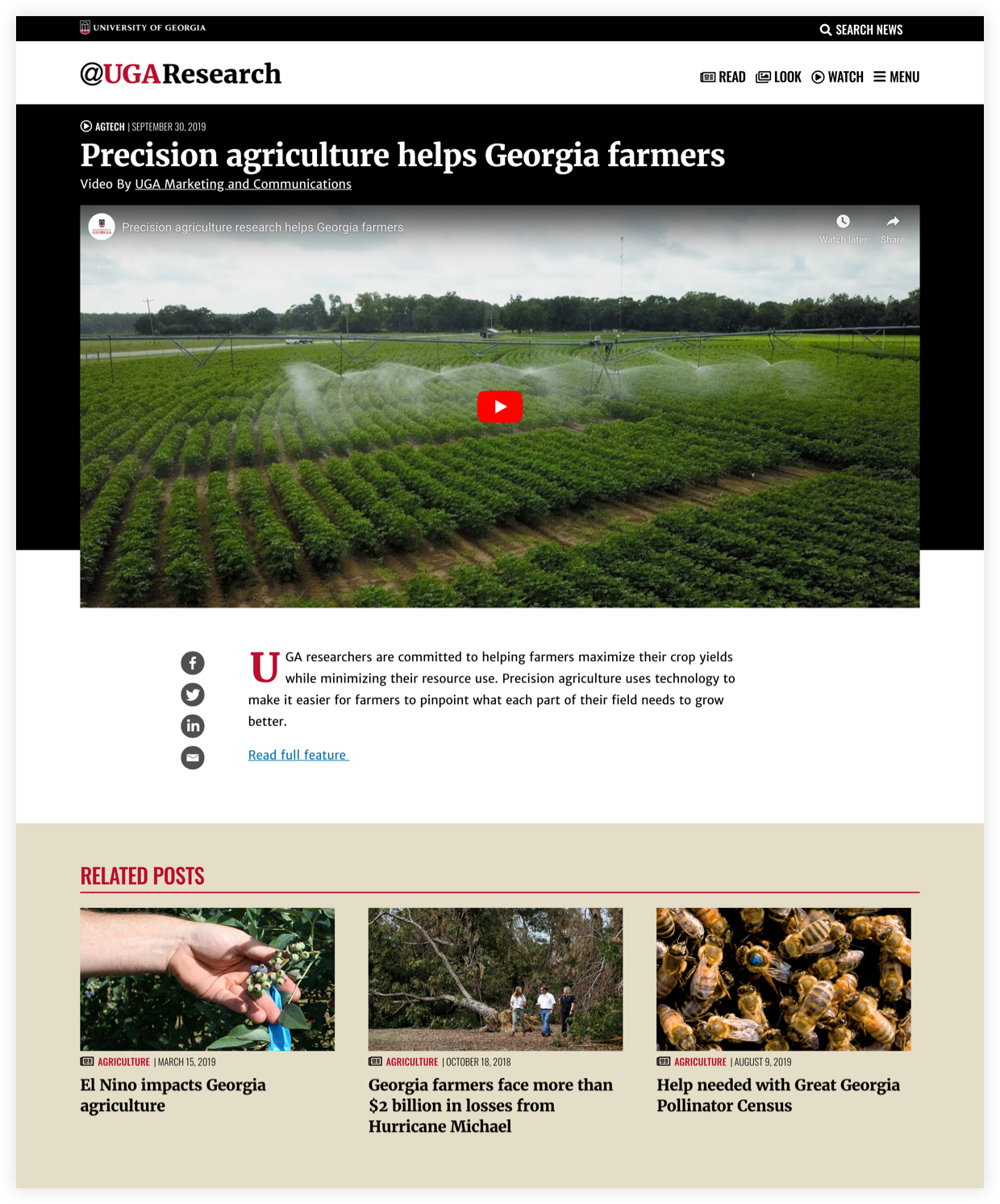 UGA Branding
The website design UGA Research follows UGA Branding Guidelines set by UGA's Division of Marketing & Communications. The UGA Research website has consistent typography, colors and branding elements with other UGA websites.
The UGA Research website is a custom design and features a custom Wordpress theme, but purposefully followed UGA Branding Guidelines.