This post was originally shared via my weekly newsletter where I share actionable advice about solving problems for online businesses. If you enjoy my writing, please sign up and you won't miss a post from me!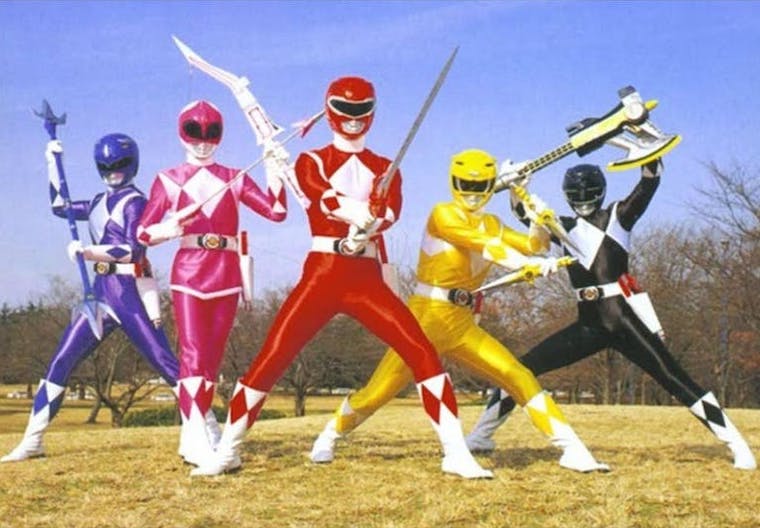 4 Minute Read
TLDR; [too long don't read..]
I started offering retainers for the first time in 2022. They now make up 30+% of my income and have led to some fantastic client wins. I structure my retainers as a hands-off or hands-on approach. I can give you peace of mind that your website is running smoothly in the background or I can be a thinking partner to help you scale your online business. Intrigued? Keep reading 👇
Table of Contents:
Benefits of having a retainer
2022 breakdown of retainers
My approach to retainers (3 options)
What's a Good Fit?
Ask Me Anything: Retainers!
Out of Office Spotlight
---
2022, My First Year Offering Retainers
This year I started formally offering retainers with my existing clients, and it's been a game changer 😈
The Benefits of Having a Retainer with a Website Expert:
Plugin, theme & core updates can be out of sight and out of mind
If your website goes down, you know immediately who to call (or text in my case!)
Your website won't slowly fall into disarray
Routine reports will give you clarity on what's working and not working
You get to pick the brain of an expert in industry
You get to keep improving your website every year instead of every 3-5 years
At a glance…
2022 Year of Retainers (my first year offering them!):
14 retainer clients
26% of my total income of the year

Additional 11% of income from projects that were spin-offs from retainer…so 37% of my income directly from retainer relationships!
---
My Approach To Retainers: Hands-Off or Hands-On
1: Peace of Mind
A hands-off retainer that keeps your website running year-round. I'll be available on a need-to-know basis.
$
Monthly website updates (Plugin, Theme, Core — This is especially helpful for my Wordpress clients)
24/7 Uptime — If your website is down or experiencing major functionality issues, I'll be available to help you asap (typically within hours).
Limited but helpful website support — You'll have a few reserved support hours (typically 4 hours) with me that you can use whenever you need some help with your website.
Keep me in the loop — Have an idea for a new feature or project? I'm all ears! Too busy to connect? No worries, I'll keep running updates in the meantime.
2: On Standby
A retainer that has me on standby for when you need me. With quarterly reports and an annual site audit you know what's working and what's not working in your online business.
$$
Includes everything in "Peace of Mind" 👆
Extra support hours (typically 8 hours with this plan)
Reports — I'll send you quarterly reports on your website traffic, SEO and site conversions with insight on what's working and what's not working.
Annual Site Audit — I'll do a top-to-bottom audit of your entire website. [Including: Branding & Design, Content & Messaging, SEO, Accessibility, Performance, Responsive Design, Integrations, Conversions & more] I compile all my findings & recommendations into a detailed report that we'll go over in a 2 hour strategy session. New projects that are generated from this report will be quoted separately.
3: Partnership
A hands-on retainer that lets you pick my brain, dive into strategy and scale your online business.
$$$
This includes everything in the "Standby" plan 👆 with the additions of…
Quarterly strategy sessions: Every quarter we'll have a reserved time to discuss goals, challenges and what's ahead. I'll bring expert knowledge of the industry to help you make strategic decisions for your business. New projects that are generated from these sessions will be quoted separately.
Slack channel where you can message me questions anytime: Pick my brain!! I'm constantly researching the latest trends in technology and using that knowledge to help solve problems for online businesses. Have a question or curiosity? I'm here for you.
Expanded website support - You'll have extra support hours with me (12+) that you can use whenever you need help with your website
Reserved time for bigger projects: I'll reserve time in my schedule for us to tackle bigger to-dos. We'll be discussing many ways to improve your online business and I'll have the bandwidth to make our ideas a reality. These projects will have separate quotes
---
What's a Good Fit
A Retainer with Me is NOT A GOOD FIT If…
You have internal support that can provide website updates, reports and troubleshooting
Your website is not a primary tool for your business
You don't have the time to think deeply about how to improve your digital product and user experience
A Retainer with me IS A GOOD FIT if…
There is no one on your team with the technical skills necessary to keep a website updated
Your website is a primary tool for your business
You want a thinking partner that you can brainstorm and collaborate with
---
Interested or Have a Question about Retainers?
Send me a message at info@allisondskinner.com!
For clients & online business owners – I'm happy to answer any questions about retainers :)
For service professionals – do you offer a retainer package for your clients? What's your set up? I'd love to know.