This post was originally shared via my weekly newsletter where I share actionable advice about solving problems for online businesses. If you enjoy my writing, please sign up and you won't miss a post from me!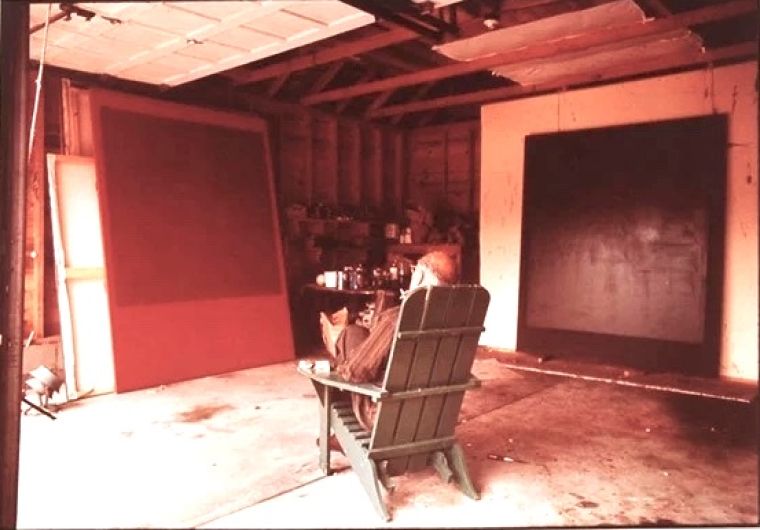 6 minute read
TLDR; (too long don't read…)
Today I'm going to unpack a feature that many website platforms advertise – the "design it yourself" website. Which means that the business owner (or employee) is responsible for the content and design of their website. I share how I, instead, believe that content and design should be separated. Business owners should focus on creating content and I should focus on handling the rest. If you want to know why I think websites should be "unbreakable" keep reading 👇
Table of Contents
Defining Design & Content
The Separation
Why the Separation
My Opinion is an unpopular one
Where do you stand? [A poll!]
Out of Office Spotlight
---
Defining Design & Content
Design = all of the design decisions that go into the look & function of a website
Content = the content within a website (images, words, etc.)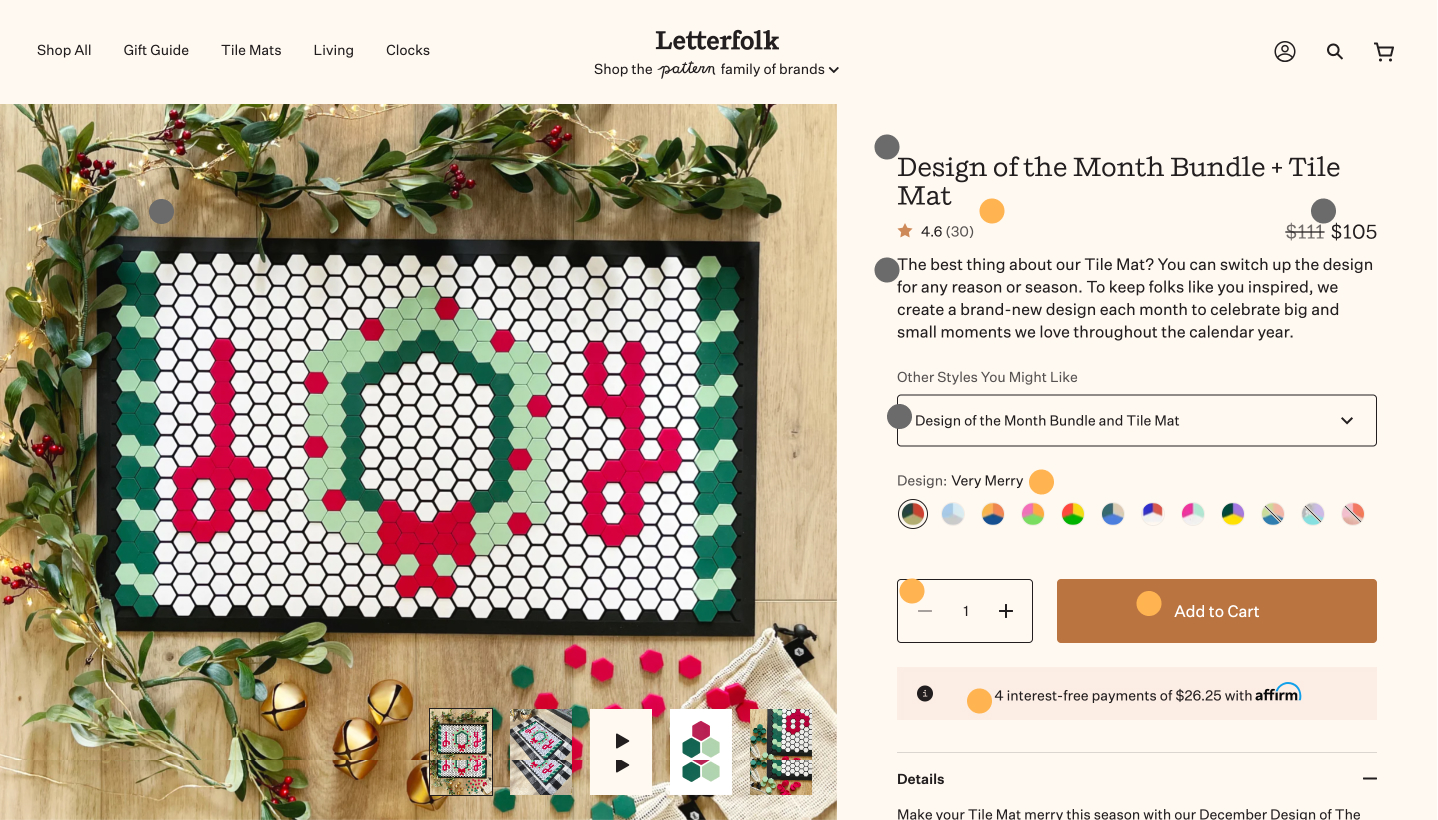 Design [🟠] —
Layout of content
Hierarchy of information
Typography for headers, description & other tertiary copy
Colors (page, text, button, etc.)
Design of buttons & other interactive components (quantity selector, dropdown, color swatches)
Content [⚫️] —
Images of product
Title of product
Price of product
Description of product
Available variations of product (color, size, etc)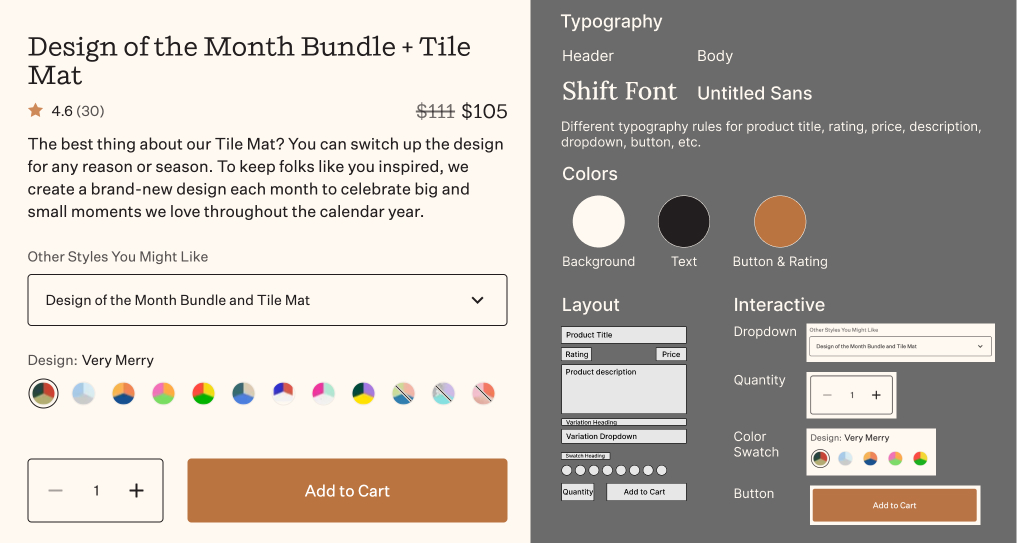 ---
The Separation
Design
Unbreakable design
Design, layout & functionality of website is created and built by me/my team
Client cannot easily change design or functionality of website
Post-launch design & functionality changes will be handled by me/my team
Content
The only thing the client can do
Client only has to focus on content creation
Client can just drop in the images and the copywriting
Adding content will never "break" the website
---
Why this Separation
1. Client Won't Break the Website
I put a lot of effort into limiting the permissions for my client user roles so there is no way they can "break the website" when they are making content updates. The burden of advanced technical and design decisions should be on me — not the client.
2. Website won't look "off" after client updates website
Let's say the client hasn't broken the website, but the website definitely doesn't look good after their content updates. I don't want my clients to have to put extra effort into making sure their content formatting is correct. I want content updates to be so effortless that it looks perfect every time.
3. Client can focus on content creation
I want clients to spend their time being the voice of their business. I want them to focus on what they do best — selling their product. They should spend their time writing engaging copy and having creative photoshoots. I don't want them to get overwhelmed or bogged down with minute design tweaks and technical settings.
4. Client won't be overwhelmed by design decisions
I don't want my clients to have a DIY experience. I am here to do-it-for-you. Clients don't need to spend extra time considering the infinite possibilities of design. All the decisions get too overwhelming! Instead, I want clients to only focus on their content.
---
My Opinion is an Unpopular One
It's the opposite of what many website platforms are selling (Squarespace, Webflow, Wix, Showit, etc.)
1. I do not offer a DIY solution
These page builder sites sell a DIY solution to business owners. They provide the power for business owners to make all the design decisions without someone like me. You, the business owner, get to choose the layout, color and typography for every component on your website. It's an attractive offer but it is an overwhelming undertaking. It will be hard for most business owners to choose an attractive vision for their website and then stick to it with a cohesive design system.
2. My approach isn't "no-code"
Another selling point of many website platforms is that there is "no coding required". My approach to web development includes a lot of code. I won't make the client code (ever!) but design and functionality updates typically require adjustments to the existing code framework. This is because I provide custom solutions for my clients. I don't want my clients to have to make compromises when they work with me. The design of their website will be bespoke and the functionality, whether it's provided through a 3rd party integration or hand-coded, will look native to their brand.
3. Clients rely on me for new site features after website launch
Since I separate content and design, that means I will be there for clients when they want to make design, functionality or feature updates to their website after it's launched. My clients do not have advanced technical skills (why they hired me) so I don't expect them to make big updates to their site without me. I provide extensive training for clients to independently add content to their website but they typically rely on me going forward for new site features. This relationship is maintained through a retainer (read more here) or keeping in touch on an as-you-need-me basis. If clients choose to go in-house or work with another contractor, I'm always happy to hand-off the website to them. A client's reliance on me is not meant to "lock" them into a retainer with me but rather to give them peace of mind that their website is in good hands.
---
Where do you stand? [A poll!]
Click the links below to vote!
I've obviously made an argument for my opinion, but I want to hear yours!
Option One: Content & Design should be separated click to vote
I don't want to stress out about design decisions
I just want to drop in content
I'd rather have a website expert help me when I want to add on to the website
Option Two: I don't want design to be gatekept by a web designer/developer click to vote
I want to be able to easily change the design of my website
I don't want to rely on a website expert to grow my website with new features
Designs decisions are fun! Not stressful :)